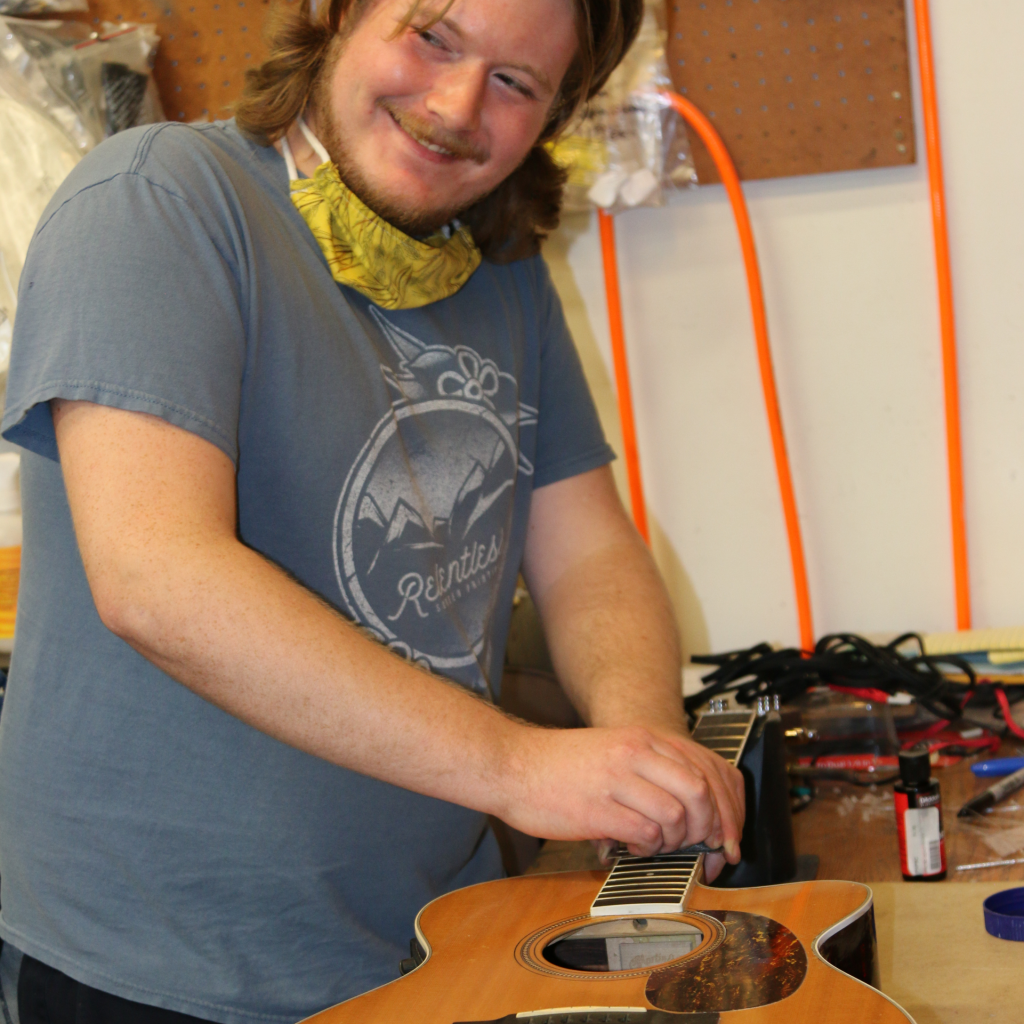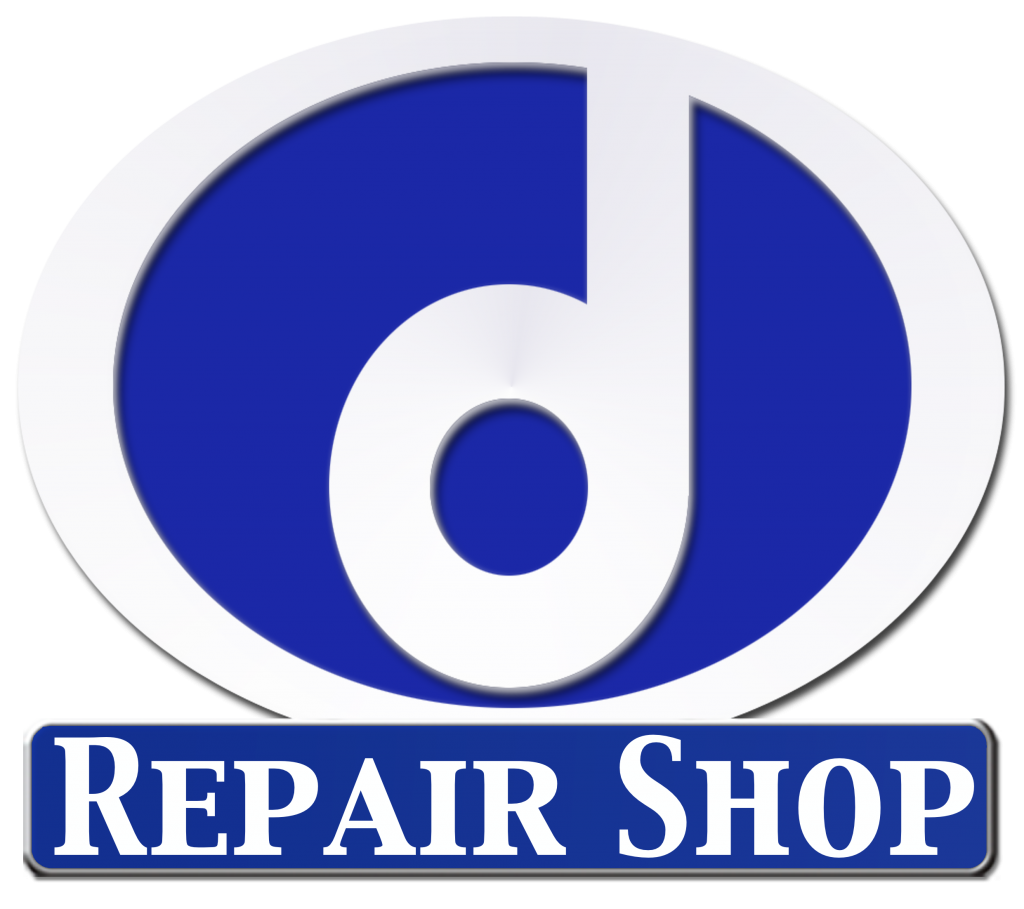 Jim has been playing guitar since the age of 12, when he purchased his first guitar from the historic Downtown Lincoln location.  Jim says he's been hooked every since.  He spends every moment he can playing on, tinkering with, and listening to musical instruments. Somewhere in the eighth grade while playing a show, his strap ripped right out of my guitar, button and all. Not knowing what to do, Jim took his guitar to Rich at the former downtown location, Rich now runs at the String repair shop at the Omaha location.  Rich sensed Jim's inquisitive nature, so instead of fixing Jim's problem, Rich explained the procedure to repair this himself, and sent Jim to the hardware store to buy a dowel and some wood glue. Not long after he says he began to twist the screws on all his guitars, taking them apart and figuring out what made them all tick.
In high school, Jim decided he was going to start building instruments, so with the help of a local luthier, he put together a mandolin kit, as well as building a cigar box guitar from scratch. They turned out rather poorly, but that only increased his drive. In 2014 Jim attended the Galloup School of Lutherie in Michigan, where he built the first instruments that he could truly feel proud of. Once completing the journeyman program, Jim returned to Lincoln where he cut his teeth, by servicing instruments independently, building his repertoire of skills and abilities, at the same time working various part time jobs. Eventually Jim began to teach lessons at the Dietze Gateway Location, which led full circle to Rich hiring him at the Omaha Dietze String Shop. After a couple of years working under and learning from Rich, a position at the Briarhurst shop opened up, and that leads him to where he is today.
Jim says he takes pride in his work as a luthier, but also as a musician and a human being. Nothing feels better than creating music, he states, and loves facilitating that experience by making everyone's instrument feel, sound and look like an extension of themselves. Whether the project involves modifying an instrument to extreme and unique specifications, or restoring that vintage heirloom with absolute care, we're here to help, Jim says.
In his free time, Jim tries to play as much music with as many people as possible, in as many places as they'll let him. His focus in recent memory has been learning to play (and in turn service) Pedal Steel Guitars, which has been an exciting journey to say the least. Come by the shop sometime and chat with Jim about gear, music or your next guitar project!