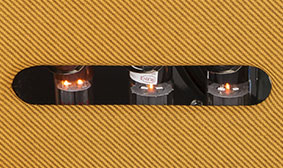 TUBE CIRCUITRY
Simply put, there's really nothing quite like the pure, powerful sound of a Fender tube amplifier. For decades, the tonal richness and touch-sensitive dynamics of real tubes have given Fender amps a defining and unmistakable voice, as heard on most professional recordings and performances of the past 60 years—the music you've known your whole life.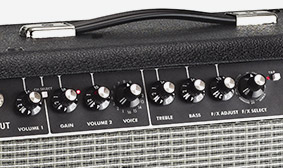 ONBOARD EFFECTS
In addition to their fantastic uncolored sound, many Fender amps come equipped with onboard effects that convey a versatile wealth of tonal coloring, atmospherics and textures. Includes reverb, delay, chorus, tremolo and much more.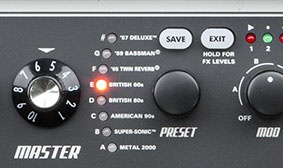 AMP MODELING
This amplifier features digital amplifier modeling encompassing a variety of amp types old and new, U.S. and U.K., and more. From classic Fender amp sounds to modern designs voiced for specific styles (i.e., metal), it's just like having several amps in one.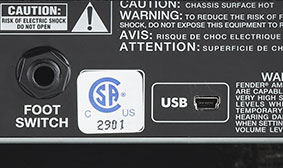 USB COMPUTER CONNECTIVITY
The Super Champ X2 features easy USB connectivity for high-quality, low-latency audio output and to interface with the free Fender FUSE™ application, which lets you record, edit, store and share your sounds.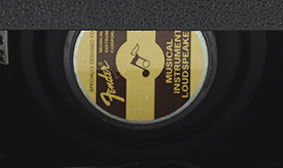 10″ FENDER SPECIAL DESIGN SPEAKER
This amp is built with a single 10″ Fender Special Design speaker, tuned to Fender's own specific standards and engineered for optimal sonic performance.