String & Orchestra Methods

Welcome to

If you love music, like we love music, then you've come to the right place
Dietze has access to millions of 
titles from across the globe. We are
allowed to
legally download many titles for our
customers,
or you can download for yourself, 
using these links.
Dietze Music is dedicated to stocking the best selections in sheet music and books our region has to offer.  If we don't happen to have it in stock, chances are we can get it for you.
Dietze Music Since 1925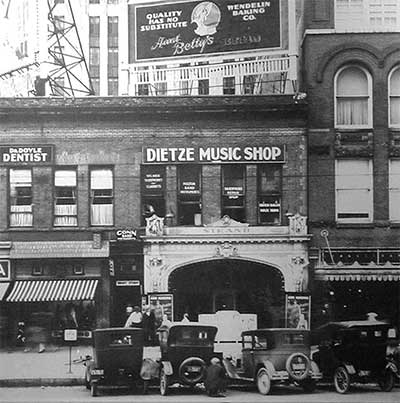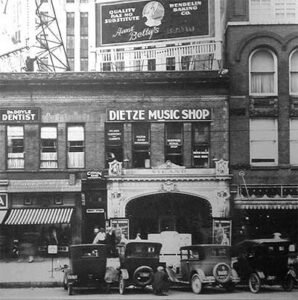 Founded in 1925 in downtown Lincoln by its patriarch, August Dietze, a local string bass player, the company charter has always had its roots firmly planted in serving the musician. Long term support of local schools and the professional community has been the cornerstone of the success of this company. While our policy of service after the sale is not unique in the retail industry, it is a hallmark of our reputation, as well as a fundamental mechanism in the long term health of the business. We apply a "Golden Rule" approach to all customer relationships. We treat them as honestly, competently, and as thoroughly as we would expect to be treated ourselves.
Over the years, Dietze has sold televisions, stereos, record players, accordions, and many other music related items. We are a full line music store, sought regionally for its large variety of printed music, band instruments, pianos & electronic keyboards, drums, guitars, and P.A. In addition, we offer full repair service for band & orchestral instruments, percussion, guitars, and many electronic instruments. Positioning ourselves as a catalyst for music education, Dietze has a long history of offering private instruction for winds & brass, percussion, guitar and keyboards. We consistently boast a high concentration of employees with music education degrees.