STAND OUT REBATE
From May 1 through June 30, 2023, purchase a BS223B Orchestra Stand with a qualifying Wind Instrument Stand and receive your choice of an HA103 Accessory Tray or DG207B Smartphone Holder for FREE!
CLAIM YOUR PRIZE HERE: http://herculesstands.com/us/stand-out-rebate/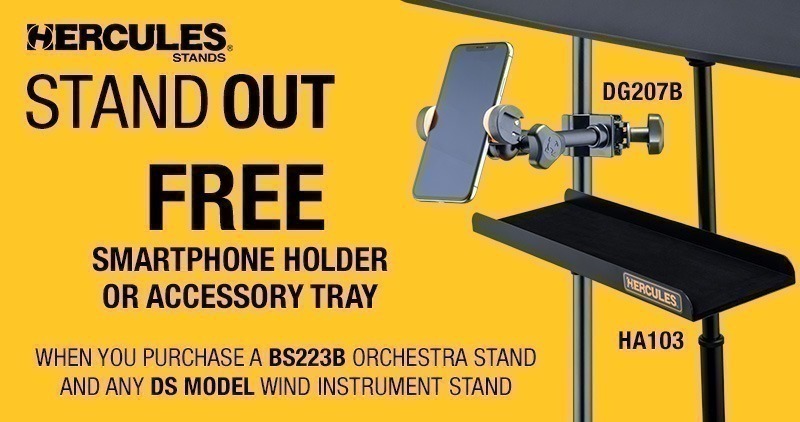 The HERCULES Saxophone and Flute/Clarinet Stand DS532BB features a folding yoke, an adjustable backrest, and locking pins that all safely and securely hold a Tenor or Alto Saxophone; includes an additional peg for either a Flute or Clarinet.
Quick-release desk for fast set up and makes storage more convenient and easy.
Excellent loading capacity up to 5kg (11 lbs.).
EZ Grip adjustment with only one hand.