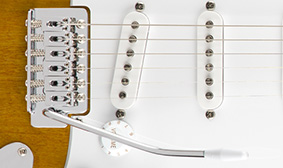 VINTAGE-STYLE FENDER TREMOLO
Evoking the Stratocaster guitars of the 1950s and '60s, this model features a vintage-style Fender tremolo for authentic design and performance.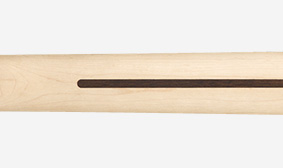 "MODERN C"-SHAPED NECK
This guitar sports a modern neck designed for comfort and performance with a contemporary "C"-shaped profile.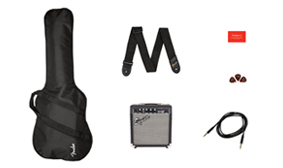 EVERYTHING YOU NEED
This bundle has everything you need to start rocking straight out of the box, including a free 3-month subscription to Fender Play, a padded gig bag, pack of picks, a comfortable and durable guitar strap and a 10-foot instrument cable.