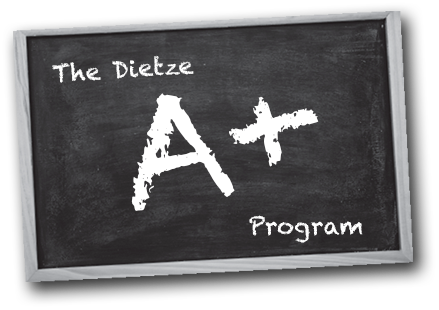 Instruments tested and approved by local educators
Each instrument hand-checked by a professional prior to selection
Quality assurance guarantee
Only instruments that are built to be repairable with a readily accessible parts inventory
Let's Make Back to School Easy!
Try/Buy
"Audition" the instrument for one month. This is your only obligation in getting started.
Continue monthly…Though never a commitment to buy, all your easy monthly payments apply to the purchase price of your instrument. In other words, stick with it long enough–it's yours!
"Own It" Bonus-(Early pay-off savings)
If you choose to purchase the instrument later, we'll give you a 20% discount off the remaining balance if you purchase within the first 90 days. Need more time? No problem, we'll still offer a 10% discount off the balance due if purchased after 90 days!
Peace of Mind Program
Our Peace of Mind Agreement is also available at a slight additional monthly rate. This no-deductible protection is available for those critical months of handling these valuable instruments:
Flutes, Clarinets, Trumpets, Trombones, Snare Kits, Violins – add $5.00 Monthly
Alto and Tenor Saxes, Oboes, Low Brass, Low Strings – add $6.00 Monthly
Dietze offers prompt repairs, a full inventory of accessory needs, and regularly services schools in the eastern half of Nebraska. We stock only instruments that have met stringent teacher requirements, long lasting quality at affordable, family budget prices.
YAMAHA • ADVANTAGE • JUPITER • CXL • LEWIS • MAPEX
Would you rather rent from one of our retail locations?
$28/MO
Flute, Clarinet, Trumpet, Trombone, Violin, 12″-14″ Viola, Snare or Percussion Kit
$48/MO
Alto Sax, French Horn, Baritone, 15″ Plus Viola, Small Cello
$68/MO
Tenor Sax, Oboe, 4/4 Cello
You are not alone in enjoying your child's first band experience—here are some common questions of other new band parents:
What is the advantage of a monthly program?
As a proud parent, you know your child has the great privilege of many opportunities and activities ahead in school. Band or orchestra may be the greatest of those, but until you are sure, you may feel more comfortable with the risk-free option of the monthly Audition Plus School Instrument Program. What's great is all your payments still apply to purchase; so in essence, you are buying the instrument, but you retain the option of returning the instrument, up until the time your payments accumulate to the full purchase price.
Will my rent apply to the purchase of the instrument?
All payments apply to purchase. Period! The amount of time it takes to own the instrument varies with the instrument's price. New ones will take longer than "Fresh Returns," used instruments (pending availability) will take even less time. Also, with our "Own-it Bonus," you have the additional opportunity for savings the earlier you purchase in the Audition period. We'll give you 10% off the remaining balance on the instrument; 20% off if you purchase in the first 90 days!
What if my child wants to switch instruments?
If you need to switch instruments, 100% of your rent paid on the first instrument applies to the purchase price of another school rental instrument. With a teacher directed switch, the investment from the first instrument applies to the next when continuing with no break.
What happens when my child plays a stringed instrument and needs to move to a larger size?
From small to larger (1/4, 1/2, 3/4, to 4/4), 100% of your rent keeps applying to the purchase of the next and cumulative sizes. You never lose your investment, and you have the option of applying the payment to a wind instrument from our rental bank if he/she chooses to join band.You likely won't have this same opportunity with any other store.
Is purchasing an instrument on the internet wise?
"Buyer Beware" when it comes to sight unseen student instrument purchases! You never really know the condition of what you buy until it's in your hands. Buying at a local music store offers you the guidance and expertise of our experienced sales staff and repair techs. We have been in the band instrument business for over 90 years, and can competently take care of any problems or warranty issues in our local stores. This is much more convenient than boxing up and shipping your instrument every time it needs a minor repair or tune-up.
What should I expect out of a good music store?
A complete, accessible assortment of your child's musical needs–reeds, oils, care items, method books.
Repair facilities–the promise of a free loaner instrument if your rental can't be fixed promptly. Knowledgeable sales staff–a good music store will have several expert musicians, including former and directors on-site.
A commitment to music education–including membership in state educational organizations and regular financial support with local and regional clinics.