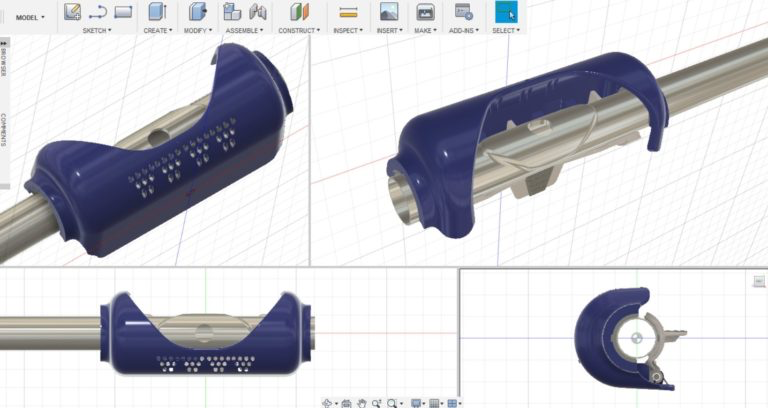 Computer Aided Design (CAD), Human Centered Design (HCD) and Design for Six Sigma (DFSS) methodologies standardized in the automotive, aerospace, defense and construction industries were fundamental in the Win-D-Fender design.
The Win-D-Fender represents thousands of hours of engineering calculations, computer simulations, user trials, and laboratory validation. Every feature, contour and curve is designed to optimize engineering performance:
The exterior shape maximizes wind protection and promotes aerodynamic wind flow around the Win-D-Fender.
The interior profile manages turbulence for seamless sound generation.
The unique shape is designed to provide a personal "sound mirror".
Every surface and feature is scrutinized to minimize weight.
The "W" hole size and pattern are optimized for sound projection and condensation relief, while preventing wind intrusion.
The height is optimized to preserve the users' air stream without interfering with the nose, cheek or other facial features.
The mouth opening is designed to accommodate a broad range of face sizes and shapes while shielding the lip plate.
Even the spring tension force was meticulously tested to provide critical clamp force and still be easily operated by the 95th percentile flutist.